By: Denise Simon | Founders Code
She is becoming her own exclusive section of National Enquirer.
So, we hear she married her brother or something. Then we hear she remarried and had children with yet someone else. Then we hear she has Federal Elections filing problems added to IRS tax filing problems.
Okay, well there is more.
Primer: Back in 2011, then-Congressman Keith Ellison held a breakfast in DC, paid for by the DCCC and asked for suggested contributions ranging from $2500 to $500 and you must send the RSVP to Tim Mynett. Seems Mynett has been traveling these circles for years. An opportunist? A successful one?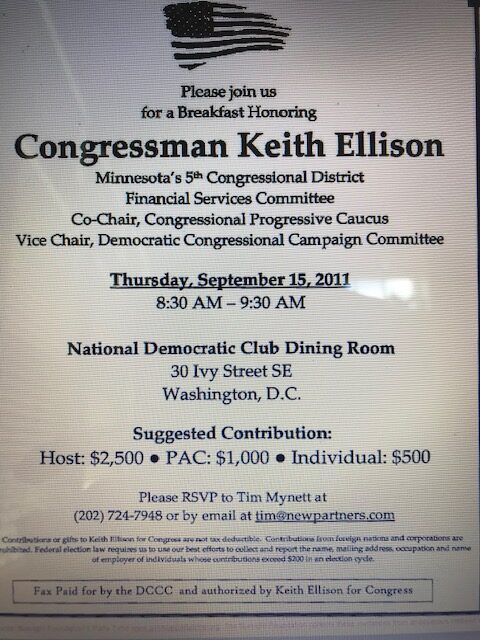 EXCLUSIVE: Is Ilhan Omar having an affair with this Dem strategist? The man she was holding hands with at a secluded eatery is Tim Mynett, who has constantly been by her side, left his physician wife and was paid $250K by her campaign