By: Susan Knowles
Gulag Bound
Cross-posted at Stand for the Truth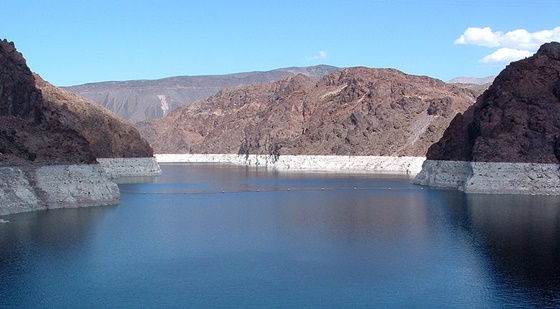 The Obama administration was at it again recently when it announced that all people leasing private homes on Lake Mead (federal property) will not be allowed to stay in their homes overnight, thereby essentially forcing residents out of their homes, until the government shutdown is over. Many of those who lease from the government at Lake Mead are the elderly.
While it is unclear, if the terms of the lease agreements between the government and the residents provide for such temporary evictions in the unusual event of a government shutdown, what is clear is that others leasing land from the federal government have not been similarly impacted.
President Obama's administration has been very careful not to "rock the boat" with Native American's living adjacent to and on federal property.
The Department of the Interior's (DOI) website states that "We (DOI) provide services directly, or through contracts, grants or compacts, to 565 federally recognized tribes with a combined service population of approximately 1.9 million American Indians and Alaska Natives."
Prior to the government shutdown, in an effort to stimulate certain development on Native American lands, the Department of the Interior (DOI) proposed new rules to expedite leasing permits for residential, business and wind and solar leases.
Yet following the government shutdown, there does not appear to have been even one of the 565 federally recognized tribes negatively impacted by the administration's forced closures. At least, nothing has been reported by the mainstream media.
There have also been no reports of evictions of Native Americans off of federal land, such as the Grand Canyon, that they are leasing. Nor has there been any evidence that the issuing of leasing permits to Native Americans has been slowed or temporarily terminated because of the shutdown.
Yet it would appear that the administration has no hesitation in evicting non-Native Americans from Lake Mead who also hold a valid lease agreement with the federal government.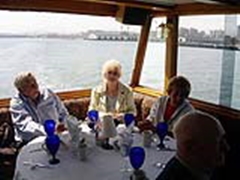 The reason for this unequal handling of the non-Native Americans (mostly elderly) and the Native Americans seems obvious. Temporarily relocating or briefly evicting the Native American population would be "politically incorrect" and a public relations' nightmare for President Obama while this same eviction of the elderly quietly evades the mainstream media's front page news.
The boaters of Lake Mead are not remaining silent, however. According to KTNV Channel 13, an ABC affiliate in Las Vegas, Nevada, dozens of protesters were to be towing their boats down the Las Vegas Strip, Sunday, October 06, to stage a protest against the Lake Mead closing.
These protesters are taking action because they know that this administration is merely attempting to make a point by needlessly inflicting pain on innocent people "since tax dollars, park permits and registration fees have already been paid to keep the place (Lake Mead) open."
Americans should stand in solidarity today with those protesters who refuse to sit down and be quiet because the Obama administration has proven it is out to make a point even if it means unfairly applying a double standard!
————-
Susan Knowles is a Licensed Marriage & Family Therapist, former Family Law Attorney, and author of a political fiction, "Freedom's Fight: A Call To Remember," available at Amazon.
Additional References: