By: Arlen Williams
Gulag Bound
I have heard it said we are a nation in "civil war." That misses the point.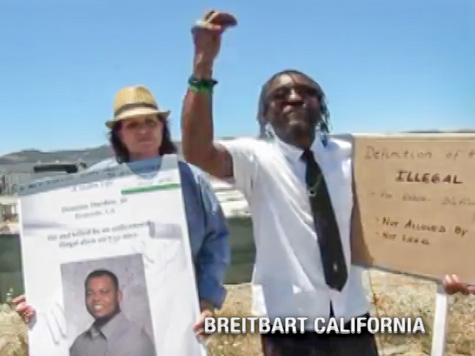 We are a nation oppressively warred against by those opposed to the American Revolution. It is an anti-revolution waged by sinfully foolish people who are, lead by their demons, trying to return us to the status of a colony of subjects to global empire, this time carrying forward the evil ideologies sprung from the last, atrocious century's Marxism and Fascism.
Here are two black Americans fighting against this treason with the free minds God gave them, just one in Houston, Texas, just one in Murietta, California, outside San Diego.
In Houston:
From, "
Immigration Overload: Using schools as detention centers
," July 8th, myfoxhouston.com.
In Murietta:
From, "
Black Murrieta Protester: 'Illegal'… This Is Not a Racial Word!
'" July 11, Breitbart.com.
——-GB——-
We dealt with the War Exploiting Children in last week's Sovereignty Unbound, see, "Orchestrated Illegal Immigration in NWO Context; My Talk with Terresa Monroe-Hamilton."
And this evening at 8pm ET we will do so again, this time joined by Bettina Viviano and perhaps Gulag Bound contributor, Susan Knowles, both who have participated in the Murietta protests.