Daily Archives:
July 8, 2018
Donate to
NoisyRoom.net
Support American Values...
In Memoriam
My beloved husband Garry Hamilton passed on 09/24/22
I will love you always...
Get your 2nd Amendment Shirts over at Libertas
Bella
Email Us:
[email protected]
Advertising
Don't Tread on Me – What It Means Today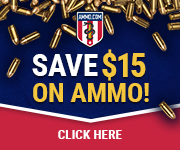 -----------------------
Subscribe for a daily email of articles featured on NoisyRoom...

Purchase at New Zeal
Available at Amazon.com on Kindle and in Paperback.
This is the novel that conservatives have been
dying for.