Daily Archives:
December 14, 2018
12/14/18
By: Sam Jacobs | Ammo.com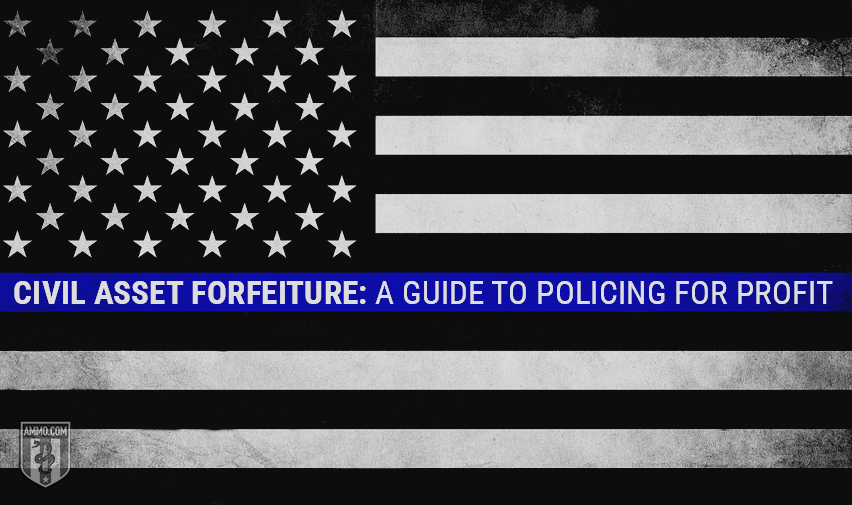 Picture this: You're driving home from the casino and you've absolutely cleaned up – to the tune of $50,000. You see a police car pull up behind you, but you can't figure out why. Not only have you not broken any laws, you're not even speeding. But the police officer doesn't appear to be interested in charging you with a crime. Instead, he takes your gambling winnings, warns you not to say anything to anyone unless you want to be charged as a drug kingpin, then drives off into the sunset.
This actually happened to Tan Nguyen, and his story is far from unique. It's called civil asset forfeiture and it's a multi-billion dollar piggybank for state, local and federal police departments to fund all sorts of pet projects.
With its origins in the British fight against piracy on the open seas, civil asset forfeiture is nothing new. During Prohibition, police officers often seized goods, cash and equipment from bootleggers in a similar manner to today. However, contemporary civil asset forfeiture begins right where you'd think that it would: The War on Drugs.
In 1986, as First Lady Nancy Reagan encouraged America's youth to "Just Say No," the Justice Department started the Asset Forfeiture Fund. This sparked a boom in civil asset forfeiture that's now become self-reinforcing, as the criminalization of American life and asset forfeiture have continued to feed each other.
12/14/18
By: Cliff Kincaid | America's Survival
Citizen journalist David Risselada describes how the Marxists use "psychopolitics" to manipulate the minds of millions of Americans, in order to achieve a one-party state. The process involves Marxist education, efforts to portray conservatives as mentally ill, the gradual elimination of God-given rights, and orchestrated "debates" over matters such as the Justice Brett Kavanaugh confirmation.