By: Denise Simon | Founders Code
Proof, Biden knew of the collapse of the entire country of Afghanistan, and frankly so did Ashraf Ghani. Biden told Ghani during his visit to the White House there will be no more air support after August 31, 2021.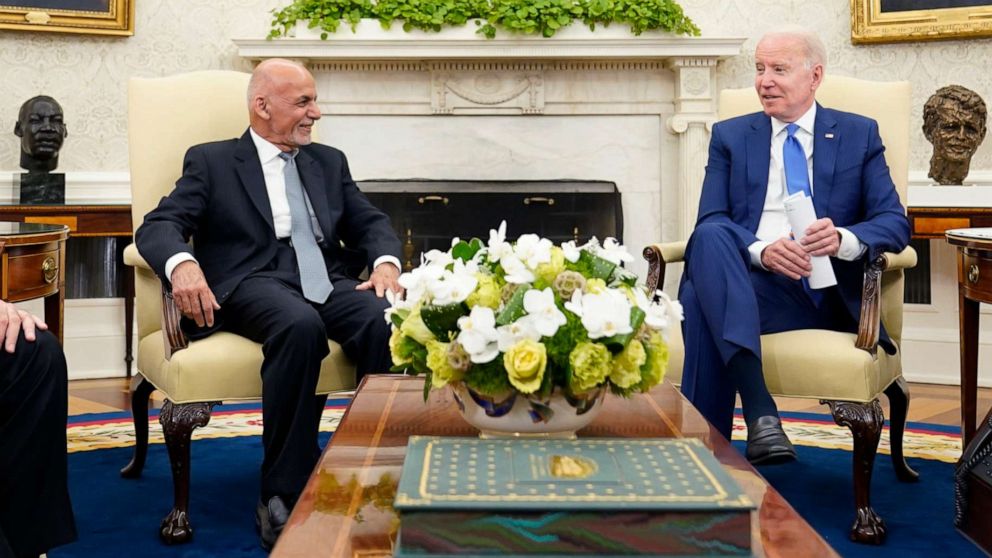 But read on….
(I was asking myself earlier how come there have not been any leaks coming out of the White House. They usually come due to a scandal, there is no bigger scandal than the Biden exit strategy from Afghanistan, so here is the first major leak)
CHANGE PERCEPTION
July 23, 2021
Here are excerpts from that call, based on a transcript and recording reviewed by Reuters:
BIDEN: Mr. President. Joe Biden.
GHANI: Of course, Mr. President, such a pleasure to hear your voice.
BIDEN: You know, I am a moment late. But I mean it sincerely. Hey look, I want to make it clear that I am not a military man any more than you are, but I have been meeting with our Pentagon folks, and our national security people, as you have with ours and yours, and as you know and I need not tell you the perception around the world and in parts of Afghanistan, I believe, is that things aren't going well in terms of the fight against the Taliban.
And there's a need, whether it is true or not, there is a need to project a different picture.