By: Denise Simon | Founders Code
We pray for the victims and Waukesha. There are children and adults in serious medical conditions at a few hospitals and we can only pray for a full recovery.
Meanwhile, we have to wonder why Facebook and Google did not alert law enforcement to the various posts as Brooks predicted this act of his. Was he on the FBI's radar? Seems we also continue to have major law enforcement with District Attorneys tied to George Soros.
But read on…
Scanner traffic from the area revealed that a driver's license found in the abandoned Ford Escape belonged to Darrell Brooks Jr. When located, he had a key to a Ford on him according to scanner traffic and he was complaining of shoulder pain. A red vehicle similar to the Ford Escape is shown on Google Maps for the address listed to Brooks in Wisconsin online court records. That home is where Milwaukee officers were located shortly after the incident. Brooks also gave that same address in regard to an open felony case just days before the tragedy according to Heavy.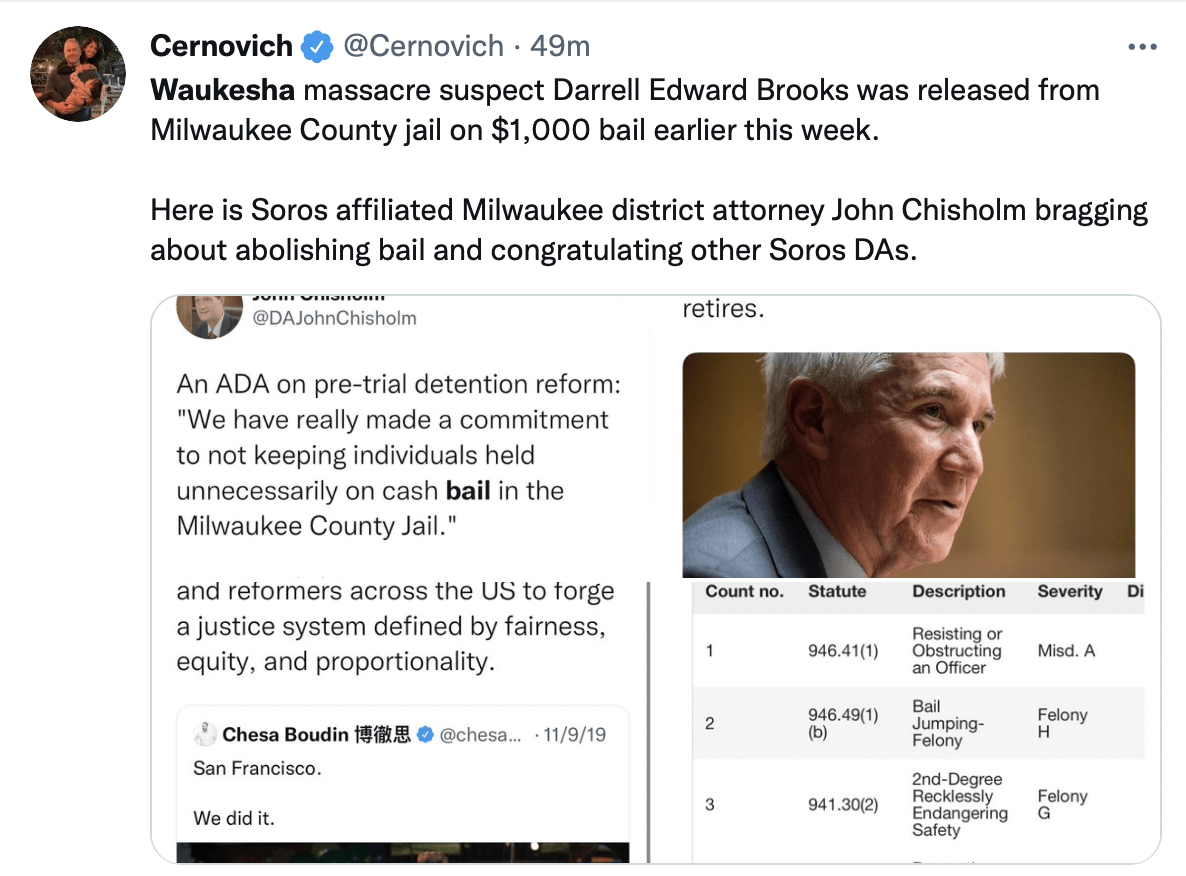 Brooks was released from prison on a cash bail of $1,000 on November 19, only two days before he committed the mass casualty event, a court record shows. The sheriff posted the bond on November 11. source

In 2016, Brooks re-posted a quote in 2016 on a now-deactivated Facebook account that read: "Run them over. Keep traffic flowing & don't slow down for any of these idiots . . . ," according to independent journalist Andy Ngo. Other anti-police content was also featured on Brooks's feed. As for his profession, Brooks is reportedly a rapper, according to a music video that Ngo uncovered.