By: Denise Simon | Founders Code
Do you think the J6 Committee is even aware of this or will include it in hearings or reports? As the case moves on, do you think there is more to the investigation?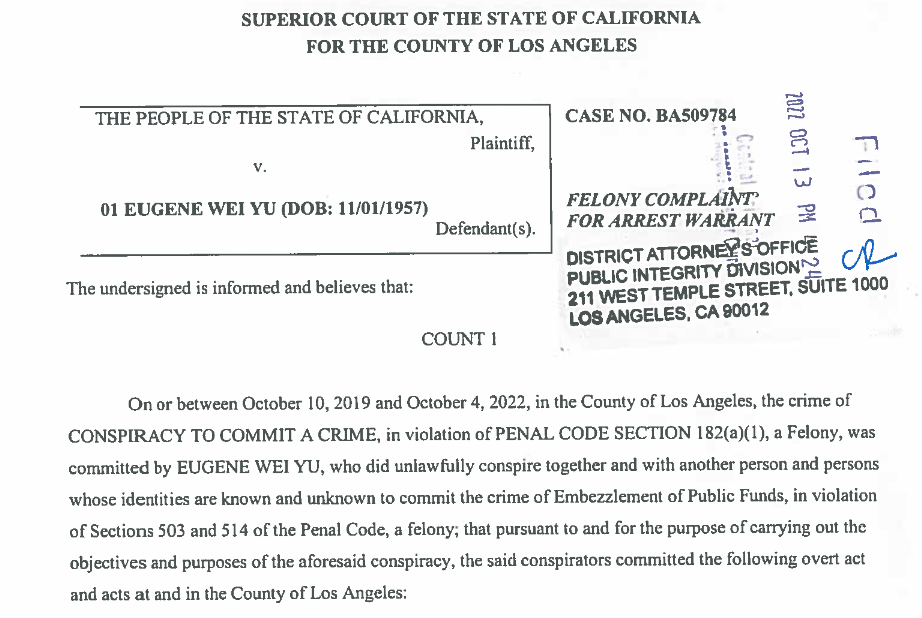 RedState: As we reported on October 4, Eugene Yu, a Chinese immigrant and CEO of Konnech, an election software company, was arrested "as part of an investigation into the possible theft of personal identifying information of [Los Angeles County election] workers," which officials believed "was stored on servers in the People's Republic of China."
The other shocking part of the story was that LA County District Attorney George Gascon, who's not known as being tough on crime, announced the arrest and extradition and that investigators from his office had been working on the case.
One of Konnech's software offerings is a program called PollChief, which schedules election workers and assists elections officials with supply and logistics procedures. In 2019 LA County entered into a contract with Konnech, and a sole-source contract worth more than $2 million was finalized in 2020. As part of the contract, Konnech was to abide by state and federal law, and to various information security procedures, which an LA County District Attorney's office investigator described in a complaint supporting the request for a warrant for Yu's arrest:
"[C]ontractor shall screen and conduct background checks on all Contractor personnel contacting County's Confidential Information, including Personally Identifiable Information, for potential security risks and require all employees and contractors to sign an appropriate written confidentiality non-disclosure agreement.
Personally Identifiable Information, and County's Confidential Information: (i) may only be made available and accessible to those parties explicitly authorized under the Contract or otherwise expressly approved by County in writing.
Only Contractor's staff who are based in the United States and are citizens or lawful permanent residents of the United States shall have access to any County data, including personally identifiable information, hosted in County's instance of the System Software.
This complaint, which is dated October 13, 2022, contains additional information about what investigators have found – information that does not lead to any type of confidence in the security of our election information.
Despite Eugene Yu's insistence in a verified court pleading that "all of Konnech's U.S. customer data is secured and stored exclusively on protected computers located within the United States," the Los Angeles County DA's office found that:
"On or about October 10, 2019, through October 4, 2022, Eugene Yu and other employees at Konnech, Inc. were providing these services to Los Angeles County using third-party contractors based in China.
"…Konnech employees known and unknown sent personal identifying information of Los Angeles County election workers to third-party software developers who assisted with creating and fixing Konnech's internal 'PollChief' software."
So, the personal identifying information of US election workers was intentionally sent not just out of the country, but to China. And to third-party contractors, which is potentially in complete violation of the state's anti-independent contracting AB5 law.