By: Chris Dwulet | Ammo.com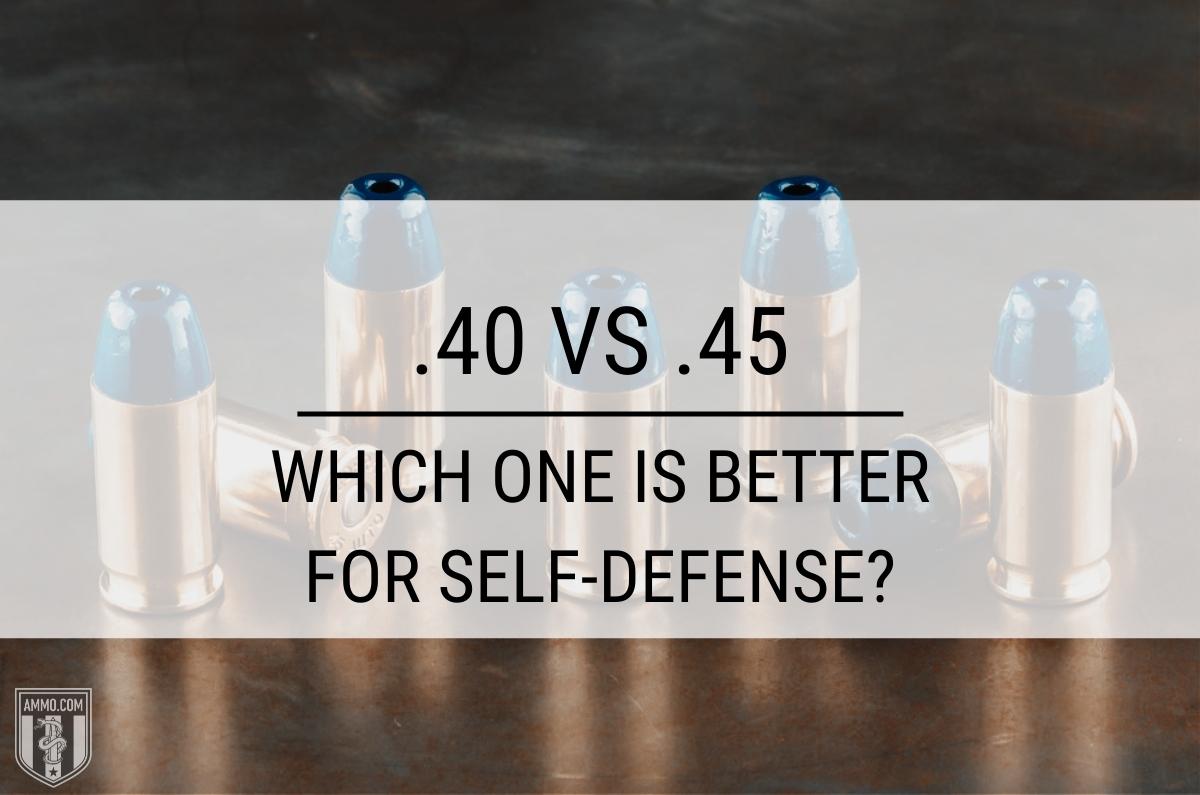 When it comes to picking a handgun cartridge for your carry gun or for home defense, you can't go wrong with the 40 Smith & Wesson (S&W) or the 45 ACP.
Both cartridges have faithfully served shooters for decades. The 45 ACP cut its teeth in the trenches of WWI and served the U.S. Military faithfully all the way through Vietnam. On the other hand, the 40 S&W was baptized by fire in the concrete jungle by law enforcement officers (LEO), the FBI, and CCW permit holders starting in the 90s all the way up to the present day.
However, many shooters find themselves in a dilemma when they decide to purchase a new semi-auto pistol: Which one is better? 40 S&W or 45 ACP?
In this article, we will take an unbiased look at each pistol cartridge and analyze all of the ballistics data, so you don't have to! By doing so, when you waltz into your favorite local gun store to pick out your new self-defense handgun, you'll know which one is going to best fit your needs.
What is the Difference Between a .40 and a .45? Let The Handgun Cartridge Debate Begin
The 45 ACP (Automatic Colt Pistol) is a rimless, centerfire, straight-walled pistol cartridge that was developed by John Moses Browning in 1904. After succeeding at military trials, it became the standard issue sidearm ammo for the Colt M1911 handgun. The 45 ACP fires 230-grain bullets at 830 feet per second (FPS) with 356 foot-pounds of muzzle energy per military standards.
The 40 S&W is a rimless, centerfire handgun cartridge that was developed in 1990 in a joint effort between Smith & Wesson and Winchester to satisfy the FBI's needs for more effective defense rounds. The FBI initially adopted Lt Col. Jeff Cooper's 10mm Auto for their new service cartridge but quickly discovered the recoil was too snappy for agents to handle. A reduced power load was developed that was the basis for the 40 S&W. Standard 40 S&W ammo fires a 165-grain bullet at 1130 FPS with 468 foot-pounds of muzzle energy.