By: Ammo.com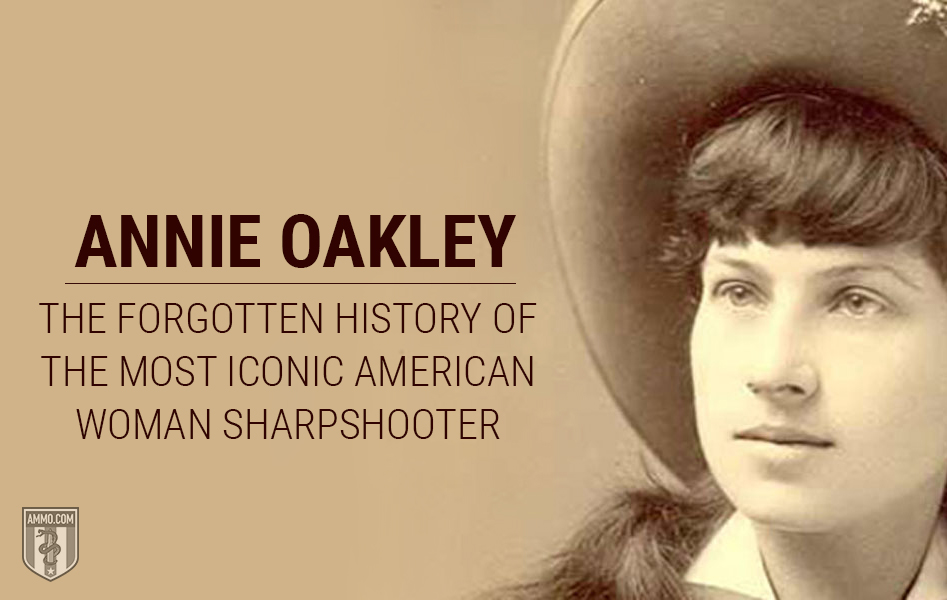 Phoebe Ann Moses (or perhaps Mosey) was born on August 13, 1860, to humble beginnings. The daughter of Quakers, America's first female superstar grew up log-cabin poor in the rural western Ohio county of Darke. From this rough start to entertaining world leaders, Phoebe Ann Moses, better known as Annie Oakley, was not only an icon of the American West, she was, and still is, a hero to women and girls from coast to coast.
Annie's story begins as the youngest of eight siblings. Already poor, the family became desolate when Annie's father died when she was six. Her mother remarried quickly, but was widowed a year later and soon after bore another child. Left with too many mouths to feed and little choice, Annie's mother turned Annie, then nine, and one of her sisters into the care of the superintendent of the Darke County Infirmary, a home for the elderly, orphaned, and mentally ill.
In exchange for her room and board, Annie helped care for the family's children and the Infirmary's patients. While there, she learned to sew and decorate clothing, a skill that she used for the rest of her life.
Annie was then transferred to a neighboring home, to a family with a new child, and was told she would receive an education and $.50 a week for her services. Instead, she was treated like a slave, abused, and neglected. Eventually, Annie ran away from the family that she only referred to as "the Wolves" and made her way back to her mother's farm.