By: Sam Jacobs | Ammo.com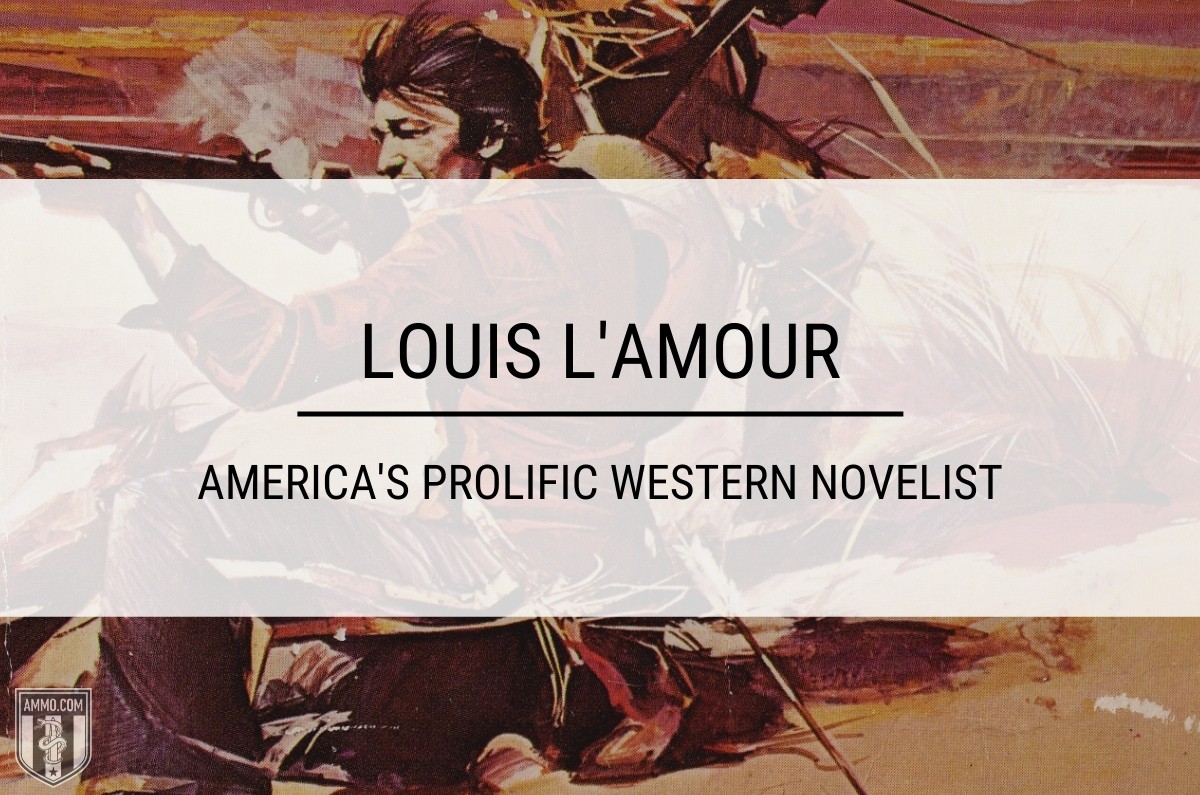 To tell the tale of Louis L'Amour is to tell the tale of a bygone America, one where freedom was much easier to come by, though just as dangerous to defend.
L'Amour documented the world of frontier liberty, with all its perks and pitfalls, in an extensive manner that no one else can boast, penning over 100 Western novels. While his books were fiction, L'Amour knew the cowboy life second hand, growing up at a time when remnants of the Old West frontier were still very much alive in pockets of the country.
Louis L'Amour and the Twilight of the Frontier
L'Amour was born Louis Dearborn LaMoore in 1908 in Jamestown, North Dakota. He's the seventh child of a large animal veterinarian, farm equipment broker, and local politician and his wife. Cowboys were a regular feature in L'Amour's early life. His favorite fame was "cowboys and Indians," but the genuine article regularly passed through Jamestown on their way from the ranches of Montana to the markets back east.
In addition to his surroundings and daily life, L'Amour was also taken with his grandfather's tales of combat during the United States Civil War and against hostile Indian tribes during the taming of the American West. What's more, education and learning were well prized in the LaMoore household. The young L'Amour, an avid reader of Jack London, Edgar Rice Burroughs, and Robert Louis Stevenson, sopped up information like a sponge on topics ranging from literature to animal husbandry.
At 15, the LaMoore family fell on hard times, and Louis was forced to leave school. Over the next eight years, L'Amour would make money skinning cattle, working in mines, baling hay, and lumberjacking.
When the family needed a little extra money to move to the next town, L'Amour would try his hand at boxing. He continued to coach fighters even after his career was over, including a team from the Army who made it to the Tournament of Champions under his tutelage.