By: Sam Jacobs | Ammo.com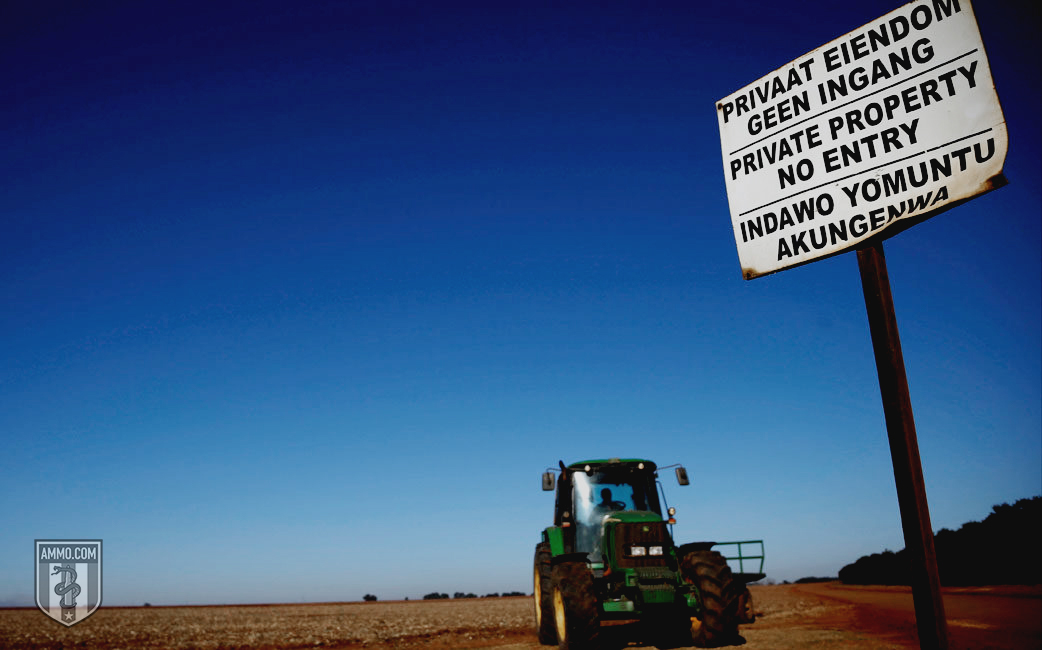 South African farm murders have long been a niche cause on the Internet, and the country has made headlines again due to a South African government plan to seize the land of white farmers under the guise of "South African land reform."
News of these farm murders and land seizures have gained steam with the release of Lauren Southern's documentary Farmlands. And United States President Donald Trump has brought even more attention to the plight of Afrikaners with his tweet that he would be looking into the South African land and farm seizure.
Most people don't know much about the history of South Africa beyond the simplistic propaganda of the 1980s – white South Africans bad, ANC good. The history and current situation of South Africa, however, is much more complex.
Defining Terms: Who Are the Key Players?
Before going any further, terms should be defined and the key players identified:
ANC: The African National Congress, the leading party in South Africa since the end of apartheid.
Afrikaners: Dutch-, German- and French Huguenot-descended white South Africans who primarily speak a language called Afrikaans.
Bantu: A group of black South Africans including the Xhosa (of which Nelson Mandela was a member) who originally lived in the northeast of the country.
Boers: A subset of Afrikaners who still lead a rural and agricultural existence.
Democratic Alliance: Currently the second-largest party in the South African parliament, the Democratic Alliance is a broad-based centrist party that is comparatively economically liberal for South Africa. It enjoys broad, multiracial support, though it is most popular among all racial minorities – white, Coloured and Indian. Its black supporters are often derided as "clever blacks" by ANC supporters.
EFF: The Economic Freedom Fighters, a far-left political party in South Africa that has pushed the South African government to seize land from white farmers. Sometimes derisively called "Everything for Free," the EFF is the third-largest party in South Africa, but is poised to become the second.
Khoisan: A popular name for the original inhabitants of most of the territory now known as South Africa. This is not an ethnic designation, but a linguistic one. These are who the Dutch settlers first encountered.