By: Denise Simon | Founders Code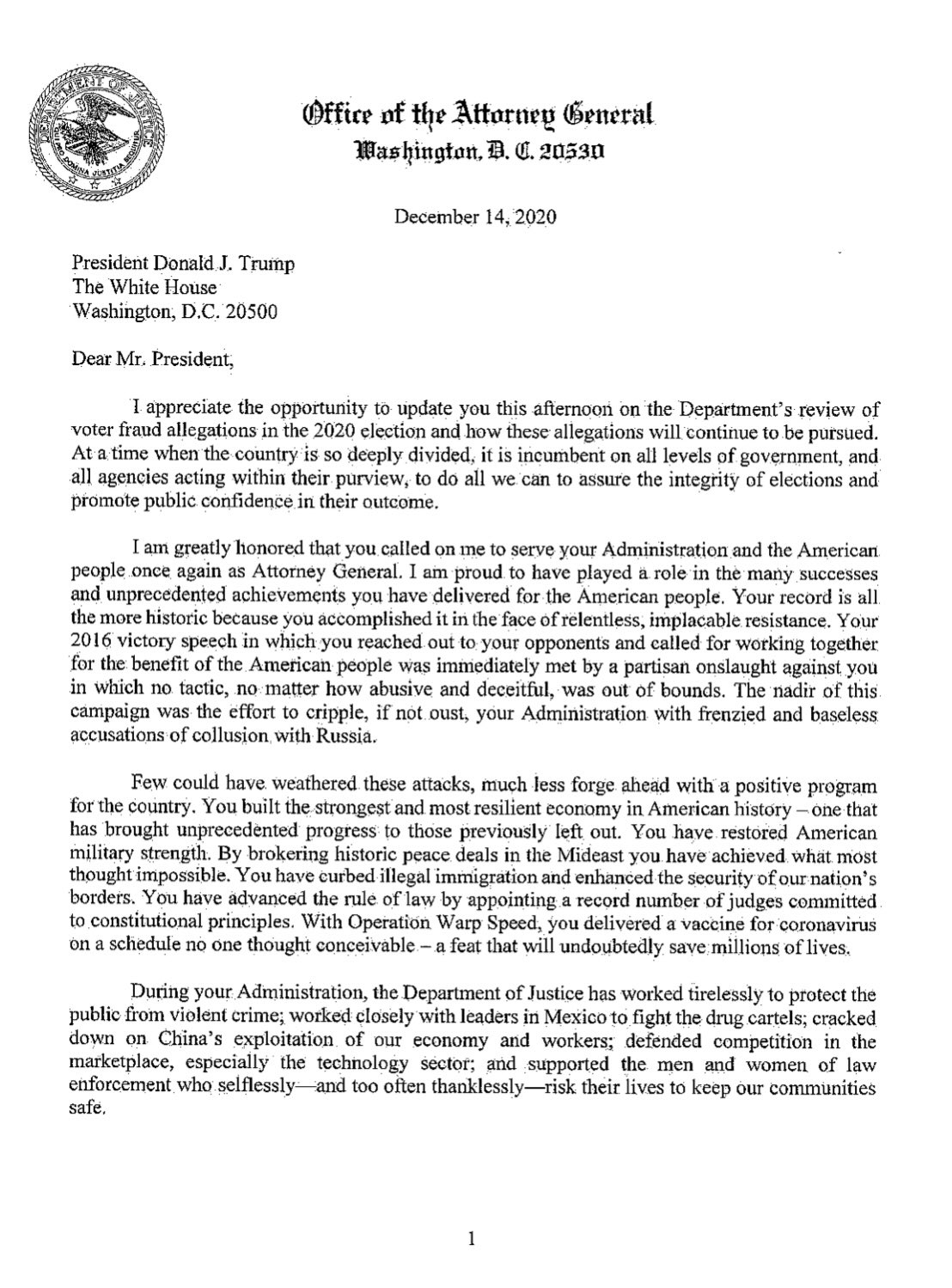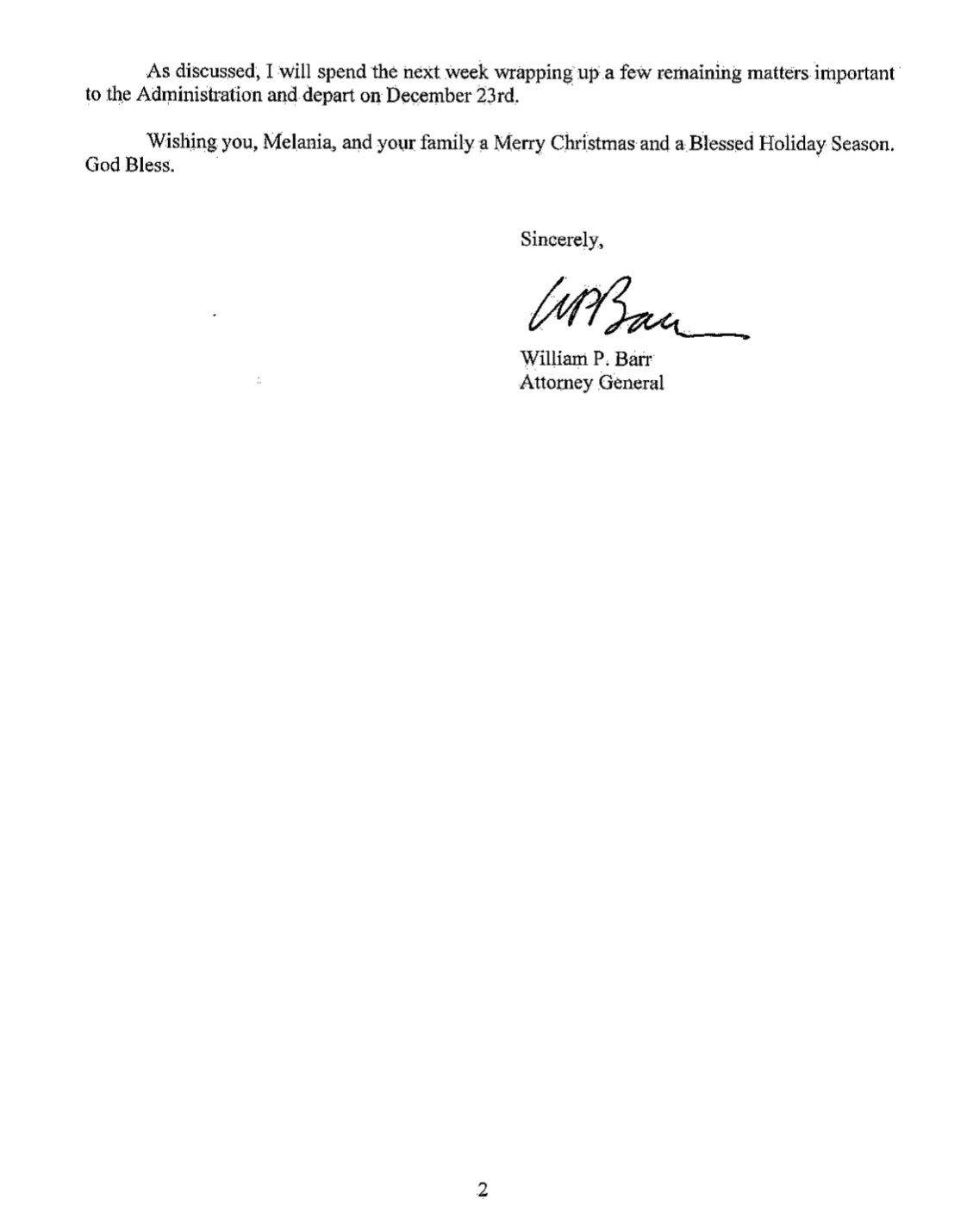 Politico lists a critique of the relationship between President Trump and AG Barr.
Now, what action items has AG Barr launched in recent weeks and what may be expected…
Barr had sounded frequent alarms in advance of the election about the potential for fraud, particularly through foreign interference in mail-in balloting, infuriating Democrats who emphasized there was no evidence such a plot was afoot.
Barr unilaterally appointed U.S. Attorney John Durham to review the origins of the Trump-Russia probe, known as Crossfire Hurricane — and in October, he elevated Durham's ongoing inquiry into a full-fledged special counsel investigation.
Barr also appointed U.S. Attorney Jeffrey Jensen to review the FBI's handling of the investigation of former National Security Adviser Michael Flynn, a probe that became the basis of Barr's decision to recommend dismissing charges against him. The U.S. District Court judge in that case, Emmet Sullivan, considered the Justice Department's reasons as "dubious" and likely a pretextual effort to protect an ally of the president, but he ultimately dropped the matter after Trump pardoned Flynn.
The US attorney's office in Delaware is led by David Weiss, who was appointed by Trump and sworn into the position in February 2018. A spokesperson for the US attorney's office in Delaware declined to comment, citing the ongoing nature of the investigation of Hunter Biden, the Biden family which has become comprehensive including money-laundering, foreign agency crimes, and income tax fraud.
AG Barr has appointed Jeffrey Rosen to the position of Acting Attorney General. For reference, his credentials include:
Taking the lead on the antitrust case against Google.
Driving the sensitive litigation that the White House had an interest in, including a lawsuit against Mr. Trump's former national security adviser, John Bolton, over the publication of his book in June.
Mr. Rosen also led the Justice Department's charge against Purdue Pharma LP. It agreed to plead guilty to three felonies related to its marketing and distribution of powerful painkiller OxyContin as part of an $8.34 billion settlement over tactics the government said helped fuel the opioid crisis.
Additionally, Richard Donoghue has been elevated at the DoJ. Donoghue served in the Judge Advocate General's Corps, United States Army, where he was a Military Magistrate Judge, Prosecutor, Defense Counsel, and Contract Litigator. He also served in the 82nd Airborne Division. Donogue worked at the United States District Court for the Eastern District of New York before leaving to serve as Principal Associate Deputy Attorney General and Counselor to the U.S. Attorney General. Donogue was selected to serve as United States Attorney in January 2018. In 2020, it was announced that Donoghue would leave the Eastern District to serve as Principal Associate Deputy Attorney General at the United States Department of Justice
*** You should consider that AG Barr is a veteran of how Washington DC works and in his last days has crafted an operational playbook not only for the White House Office of Legal Counsel but for the Department of Justice. Interesting items are on deck that includes the Biden family, the still-open wounds of the existing and former FBI officials, China operatives in the U.S. embedded with Democrat politicians, and then cases against Google and Big Tech and the matter of a fraudulent election system in also front and center. Sadly, we must wait, and hence we need to judge slowly.