By: Denise Simon | Founders Code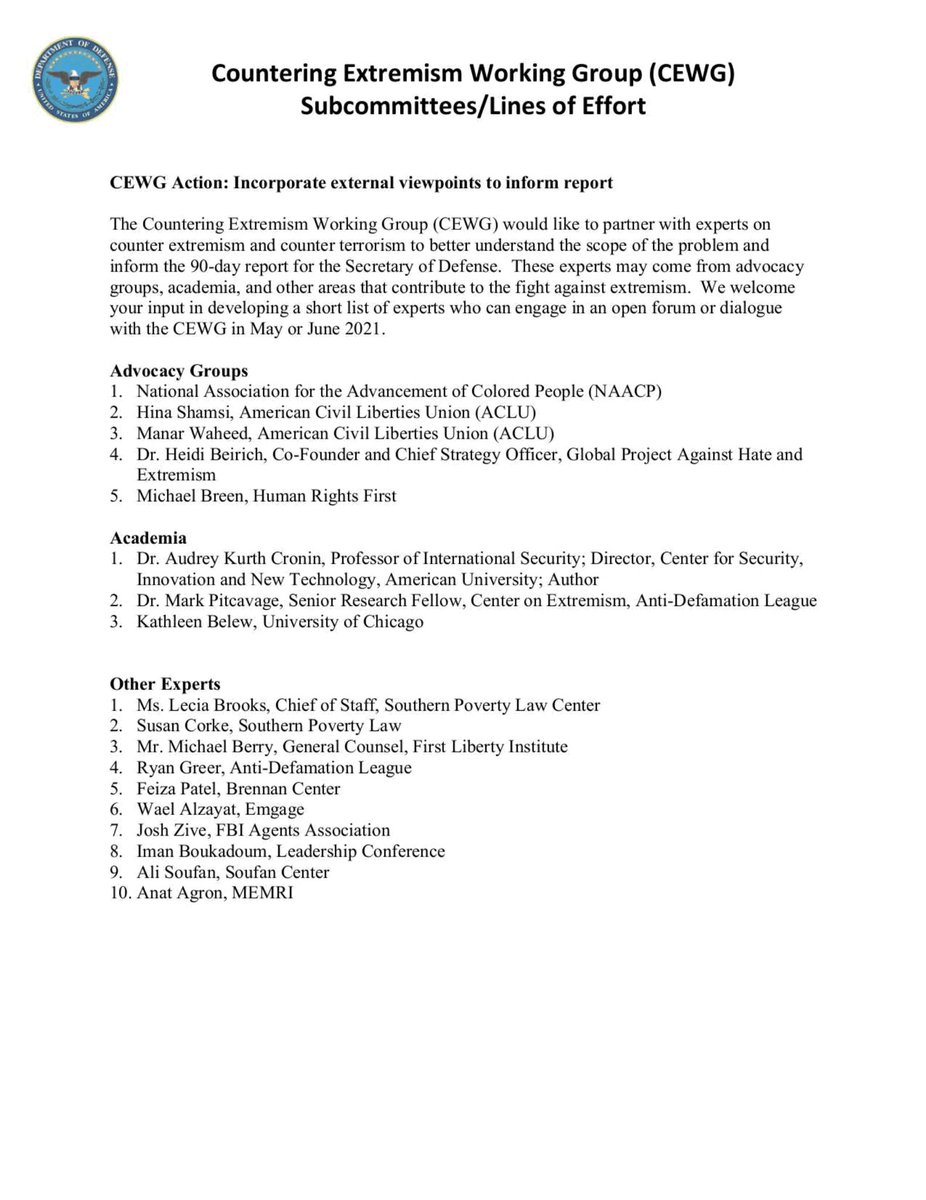 Your task is to check out the resumes of each of these people. For further context keep reading.
*** The 17 page DARPA document is here.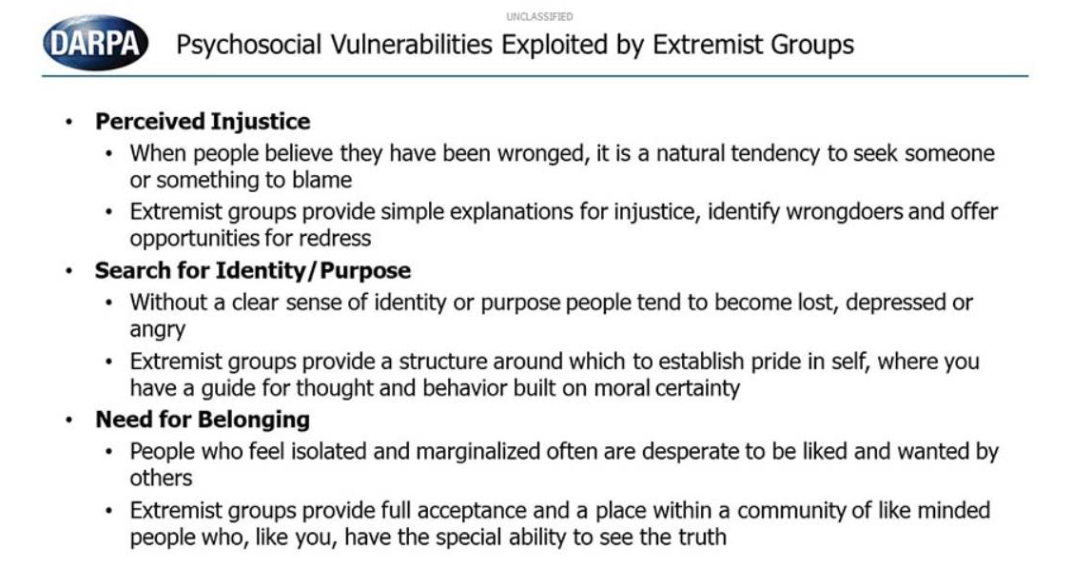 Flags from the left-wing Antifa movement. Depictions of Pepe the Frog, the cartoon character that's been misappropriated by racist groups. Iconography from the far-right Proud Boys, including the phrase "stand back and stand by" from former President Donald Trump.
They are all signs that extremists could be infiltrating the military, according to internal training materials that offer a more detailed view into the array of radical groups and ideologies the Pentagon is trying to keep out of the ranks.
"There are members of the [Department of Defense] who belong to extremist groups or actively participate in efforts to further extremist ideologies," states a 17-page briefing obtained by POLITICO that was compiled by the DoD Insider Threat Management and Analysis Center, which is part of the Defense Counterintelligence and Security Agency.
"Be aware of symbols of far-right, far left, Islamist or single-issue ideologies," it warns, stressing that members of the military and civilian personnel have "a duty and responsibility" to report extremist behavior or activity.