By: Cassandra McBride | Ammo.com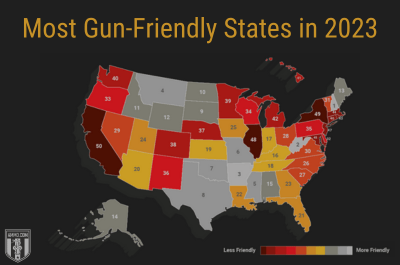 How does your state rank in gun ownership when compared to the rest? Our results are surprising! We took into account the current gun laws, current legislators' past voting history, taxes, and more to bring you this comprehensive list for 2023.
Jump to a state: IA | UT | GA | LA | FL | AZ | KS | TN | IN | KY | AL | AK | ME | WY | ID | ND | SD | TX | OK | MO | MS | MT | AR | WV | NH
Report Highlights:
New Hampshire is #1 thanks to its incredibly relaxed gun laws, low crime rates, and lack of state sales tax.
West Virginia is #2 due to recent legislative actions to remove firearm restrictions and reduce sales tax on firearms and ammunition.
Arkansas, Montana, and Mississippi are #3, #4, and #5 thanks to their pro-2A governors, stand-your-ground laws, and relaxed carry and conceal requirements.
Iowa, Utah, and Georgia all dropped in the rankings to #23, #24, and #25 due to enhanced restrictions on lawful gun owners, including taxes and fees.
Some states ranked better than others due to the current governors' past and present 2nd Amendment voting history.
Scroll down to read how we ranked America's best states for gun owners in 2023.
To see a larger version of our Friendliest States for Gun Owners Map, click HERE!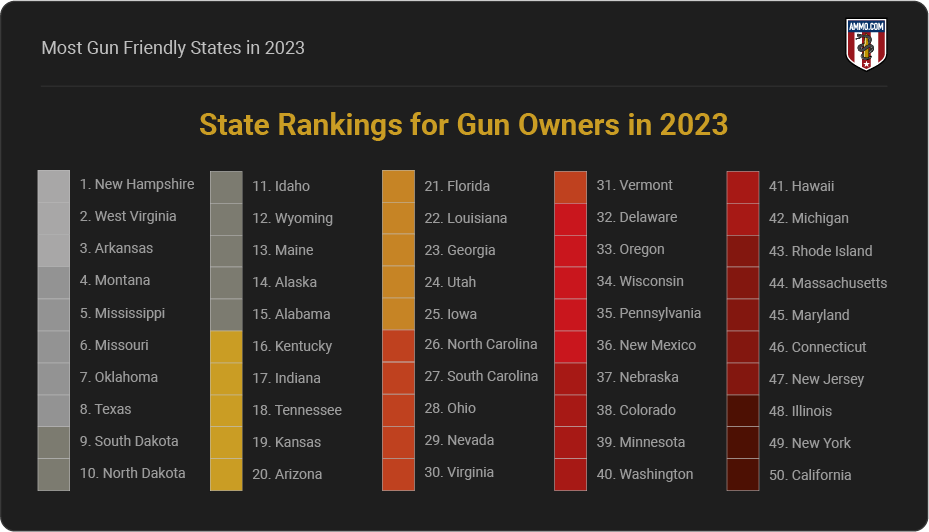 Best States for Gun Owners
#25 Iowa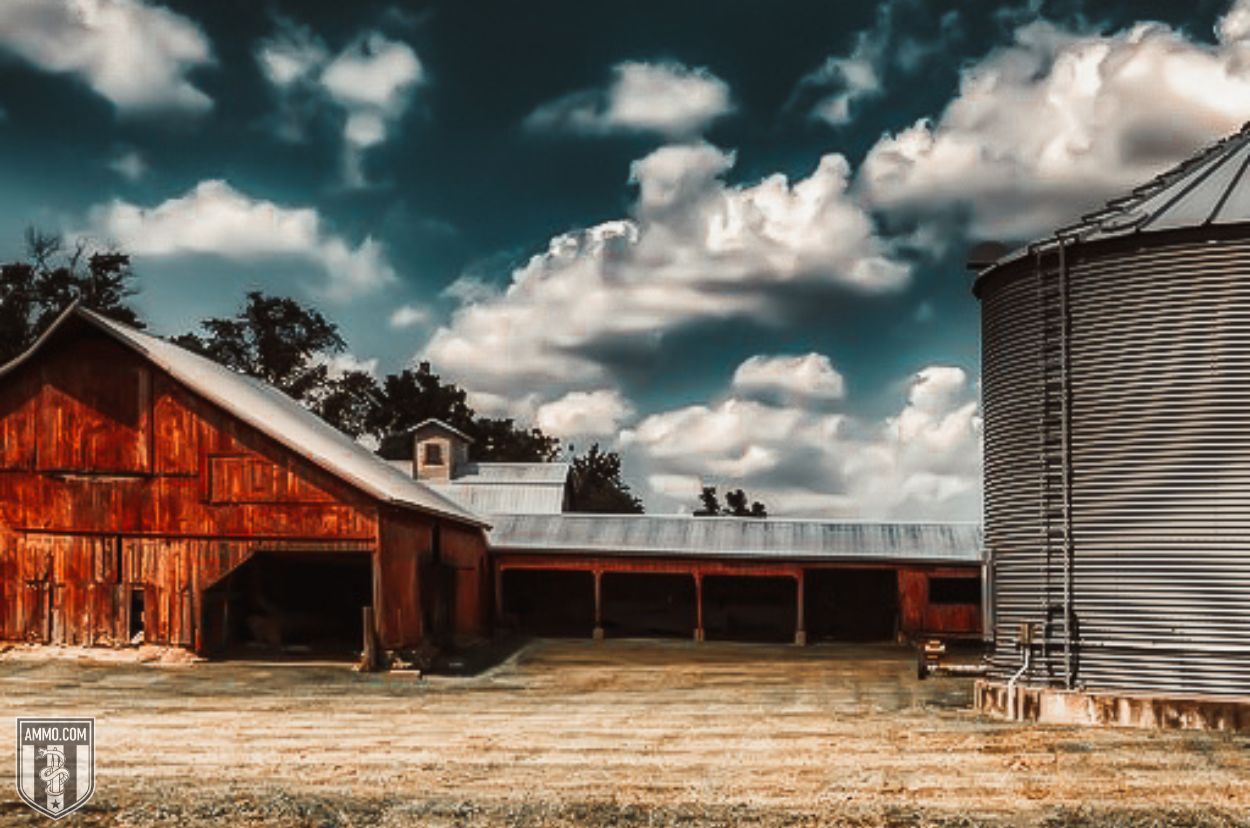 Iowa allows law-abiding citizens to carry firearms under permitless carry laws but still offers a PCW (Permit to Carry Weapons[1]) for those over 21 years of age (those under 18 are eligible if the permit is required for work). The state honors 49 others' CCWs, while Iowa's citizens can carry in 33 states with a PCW.
While those purchasing firearms are still subject to federal background checks, a permit is no longer required in the mid-western state. Of course, standard sales tax[2] also applies to all firearms and ammunition purchases, but some state legislators have supported firearms tax holidays in the past.
Citizens do have some protections with Iowa's self-defense laws[3], and there's no duty to retreat. On another note, the state isconsidering passing legislation[4] to allow gun owners to keep firearms in their vehicles on school campuses. We are seeing some progress in Iowa for gun owners in the state under Governor Kim Reynolds. She was instrumental in passing legislation[5] that stopped requiring permits for purchases, and we're interested to see where Iowa ranks in the list of best states for gun ownership in coming years.
#24 Utah
Utah is a constitutional carry state[6] with no registration requirements and options for CCWs, making it possible to travel to 36 other states (with 48 states honored). While there aren't any additional taxes, firearm purchasers will pay an additional $7.50 for background checks (those with an in-state CCW are exempt from this fee). There also aren't any tax exemptions for firearms and ammunition purchases.
However, those in Salt Lake County do have a duty to perform background checks for person-to-person purchases. Utah also has stand-your-ground laws[7] with no duty to retreat to protect those acting in self-defense from prosecution.